"Be the change you want to see in the world."
Ghandi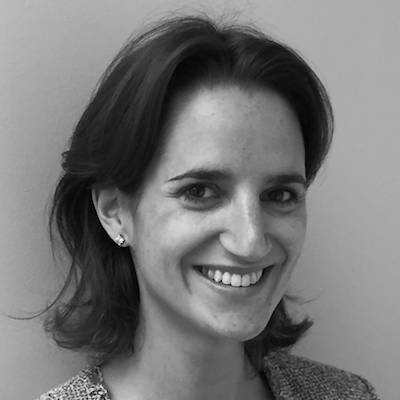 Founder of Ricoachet Executive Coaching

E-mail: olivia@ricoachet.com
Telephone: + 44 77 6677 0633
Follow Olivia on LinkedIn
Olivia is an enthusiastic, passionate and committed coach. Besides her  coaching expertise she has a strong business acumen from her previous career in Strategy and Project Management. Based in London, she coaches in both English and French.
What she enjoys most about coaching is seeing her clients become suddenly aware of their own resources, allowing people to take control again, the opportunity to learn something new every day and confront what she has learnt with reality. "Since being a coach I have aligned for the 1st time who I am with  who I want to be, I'm wishing all my clients to experience this feeling".
Olivia is also the mother of 3 girls and is very familiar with the "balancing act" between her time as a mum and her time as an entrepreneur.
Read more
Olivia graduated from ESCP-Europe, a leading Business School in France. She started her career in 2000 as a Strategy Consultant at Roland Berger in Paris and moved to London in 2002. She then joined Virgin Atlantic where she held Project Manager roles in Sales & Distribution and Airport Operations. After 6 years at Virgin she joined another travel related company, Travelport, where she led various strategy assignments till the end of 2010. In these roles, Olivia developed a strong sense of managing multiple stakeholders at a global scale, building a vision together and motivating people to achieve a common goal.
Early 2011 she decided to train as a coach with the Coaching Academy and now holds a Personal Performance Coaching diploma. She is also an ANLP accredited Neuro-Linguistic Programming Practitioner. She came to coaching to reconcile her passion for people development with her business experience of where, when and how coaching can support someone individually or within an organisation.
Master in Management, ESCP Europe, Paris, 2000
Personal Performance Coaching diploma, The Coaching Academy, London, 2011
NLP Practitioner, The Coaching Academy, London, 2011
Transactional Analysis – 101 certificate, Oxford, 2012
ACC Accredited from the ICF (International Coaching Federation), since 2013
DISC (personality profiling tool) accredited since 2013
Gestalt – Group Facilitation Training, 2014
ORSC (Organisation and Relationship Systems Coaching), 2016-2018
Korn Ferry 360 Feedback accredited since 2019
Strategy - 11 years
Project management - 11 years
One to one coaching - 8 years
Group facilitation - 6 years